The mission of the Seattle Buddhist Church is "to promote, protect and share the Buddha, Dharma and Sangha." We hope you find what you need here to join or deepen your connection to our religious community known as the Sangha.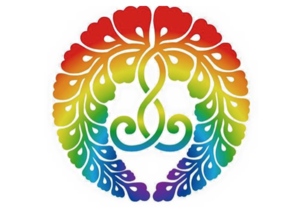 Date: Saturday, November 18th, 2017
Time: 10 am – 4 pm (check in begins at 9:15 am)
Location: Seattle Betsuin Buddhist Temple, 1427 S. Main Street, Seattle, WA 98144

Ticket Price: $40 (Students $20) which includes a box lunch (vegetarian option available)

Please register by November 8th. On-line registration is here.

The Buddhist Churches of America's (BCA) Center for Buddhist Education and the Seattle Betsuin Buddhist Temple jointly present "Rainbow of Infinite Light", a seminar devoted to exploring the Shin Buddhist teachings related to the LGBTQ individuals.

During the day-long seminar, participants will explore Shin Buddhism's historical and modern relationship with sexuality, gender and love. This event will include engaging speakers, personal stories and participant discussions on the topic of Buddhism and LGBTQ inclusion.

All are welcome to join us for an educational and engaging event for those ...
Continuing the reading and discussion we began on October 7,  we will move forward on the Larger Sutra, translated by Hisao Inagaki.
Other titles we are interested in reading soon:
The Buddhist World of Awakening –  by T. Shigaraki
The Natural Way of Shin Buddhism – By Tabrah and Matsumoto
My Pure Land – by Hiro Sachiya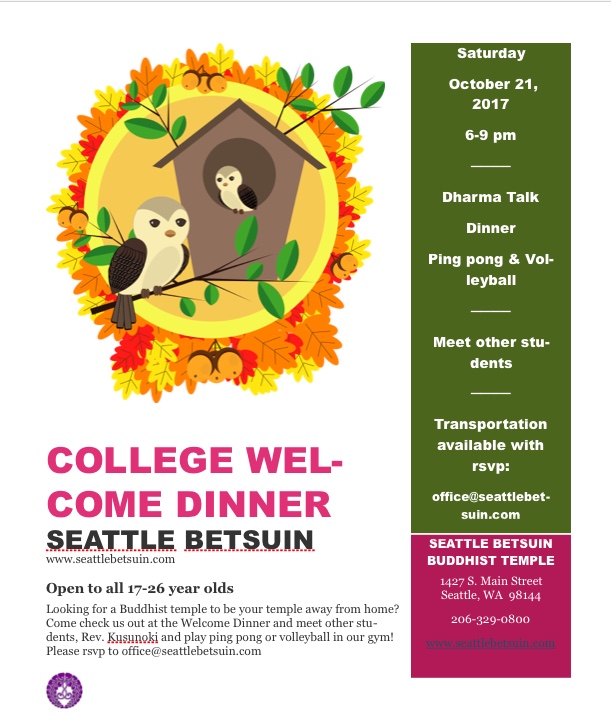 Attention college students ages 17 - 26 who are looking for a temple away from home. Please join us for the Seattle Buddhist Temple's College Welcome Dinner.






















More at the Betsuin Blog »